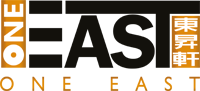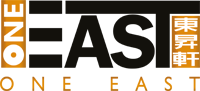 Damansara: The Epicentre Of Growth
One of Petaling Jaya's most flourishing and affluent townships, Damansara is home to some of Malaysia's most prominent shopping destinations, as well as numerous educational institutions, eateries, public transportation amenities, community centres and recreational avenues. Reputed as a place for quality family and community living, it is little wonder that Damansara has seen rapid appreciation in investment value and today become a dream residential address.
Accessibility Meets Exclusivity
One East features 4 private lifts, enabling residents to enter from the basement car park directly to their doorsteps for maximum exclusivity. With only five levels, the low density nature of the residence ensures short wait times for lifts to arrive. For units which are further from the private lift lobby, there are two common lifts which serve only 2-3 units, thus creating a semi-private lift concept. Also, all units come with individual storage space at their respective basement car park, for keeping items such as sports equipment, shopping carts and baby strollers without needing to transport them to and fro home.
Nurtured By Nature, Perfected By Life
Embrace your personal haven graced by nature's gentle touches, right in the comfort of home. Feel the tranquil breeze of the urban forest. Rediscover yourself in the calming sounds of nature, far away from life's daily worries. Revel your senses in the flowing water and swimming fishes, all brought to captivating life amidst enriching greenscapes. Truly, a place where you find more than just a home, but a dream lifestyle of pure natural paradise spent alongside loved ones for generations.